Journey to the Iberian Peninsula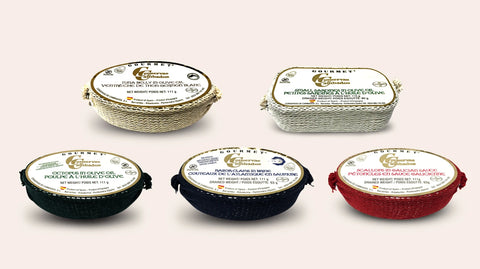 Gourmet Seafood Pack from Conservas de Cambados
Introducing our exquisite Gourmet Seafood Pack from Conservas de Cambados, featuring a delightful selection of premium Spanish seafood delicacies. This specially curated bundle offers a unique and authentic taste of Spain, perfect for indulging your senses and sharing with friends and family.
$55.00
$63.00
you save $8.00
"Spain is a country of light and color, of joy and celebration." - Salvador Dalí
"Every emigrant carries his homeland in his heart and, with it, his language and customs" - José Martínez Ruíz
"Life is too short to eat and drink badly." - Ferran Adrià
"An emigrant always carries with him the image of his country, his language and his culture. He is an ambassador of his land." - Julio Iglesias
"Cooking is an act of love." - Martín Berasategui
Experience Argentina in Canada, authentically.
We process the shippings in 24-48 hours. Times on delivery vary depends the destination.
If there is a problem with your order, please use the contact form. Always allow 24 to 48 hours for a response.
Pick up orders available on our shop in Montreal, Canada.