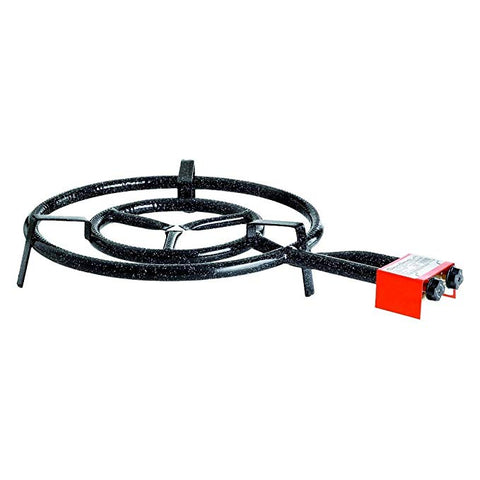 Garcima Paellero Propane Gas Burner Ref 450
IN STOCK
Step into the captivating world of traditional Spanish cuisine with our exceptional Garcima Paellero Propane Gas Burner ref 450. This top-tier propane gas burner is ingeniously designed to provide uniform heat distribution, making it your ultimate ally in the kitchen for preparing delightful paella.
Specifically compatible with paella pans sized 20 cm, 22 cm, 24 cm, 26 cm, 28 cm, 30 cm, 36 cm, 38 cm, 40 cm, 42 cm, 46 cm, 55 cm, 60 cm, and 65 cm, this burner guarantees your paella is cooked evenly every single time, capturing the true essence of this traditional Spanish dish.
Please note that the burner does not support paella pans sized 32 cm, 34 cm, and 50 cm.
This Garcima Paellero Burner seamlessly fits all standard North American propane tanks, ensuring a trouble-free setup and use. To enhance your cooking experience further, we also offer a QCC1 hose and regulator for a secure, efficient connection to your propane gas tank.
Unlock the world of restaurant-grade paella at home with this reliable, high-performing propane gas burner. With the Garcima Paellero Propane Gas Burner ref 450, creating and sharing the joy of homemade Spanish paella has never been simpler or more enjoyable.
Safety is our priority: Always handle gas burners with care and strictly adhere to the manufacturer's instructions to prevent accidents and injuries.
Discover the captivating flavors of authentic Spanish cooking today with the Garcima Paellero Propane Gas Burner.