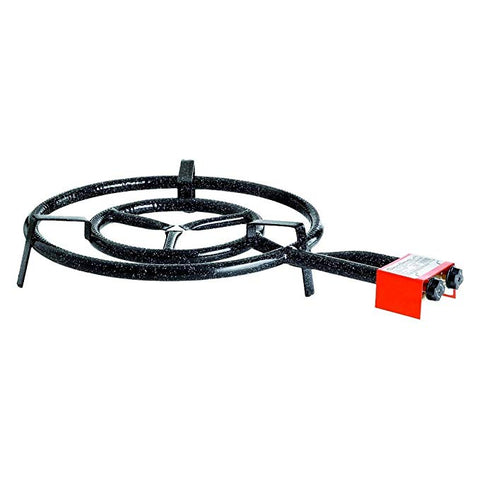 Garcima Paellero Propane Gas Burner Ref 500
IN STOCK
Experience the vibrant flavors of Spanish cuisine right in your kitchen with our top-tier Garcima Paellero Propane Gas Burner ref 500. Crafted for even heat distribution, this propane gas burner is the ultimate tool for creating perfect paella.
Compatible Paella Pans:
38 cm
40 cm
42 cm
46 cm
60 cm
65 cm
70 cm
Enjoy uniformly cooked paella, each grain of rice infused with the essence of Spain, with these specifically supported pan sizes.
Please Note: The burner does not support paella pans sized 50 cm and 55 cm.
Easy Setup: This Garcima Paellero Burner flawlessly fits all standard North American propane tanks. We also offer a QCC1 hose and regulator for a smooth and secure connection to your propane gas tank.
Experience the joy of restaurant-grade, homemade Spanish paella with the Garcima Paellero Propane Gas Burner ref 500. Your journey into authentic Spanish cooking is just a flame away.
Safety Reminder: Handle gas burners with care. Always follow the manufacturer's instructions to ensure safety.