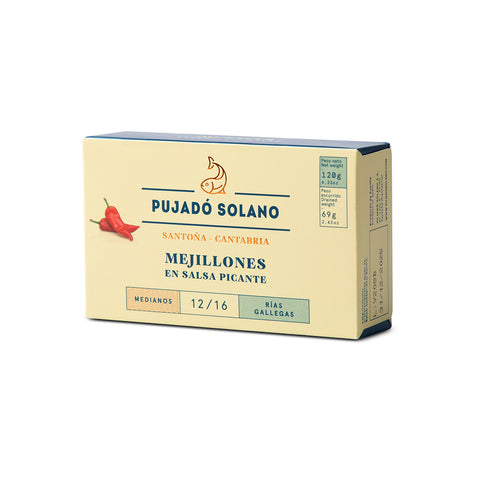 Pujado Solano Mussels in Hot Sauce 120 g
IN STOCK
Pujado Solano presents mussels in hot sauce, a culinary delight hailing from Spain.
Each 120g can is packed with quality mussels that are complemented by a well-balanced hot sauce, combining the ocean's freshness with a touch of spice.
Directly sourced and packaged in Spain, ensuring authentic flavor and quality. Enjoy as a snack, appetizer, or a gourmet addition to various dishes.