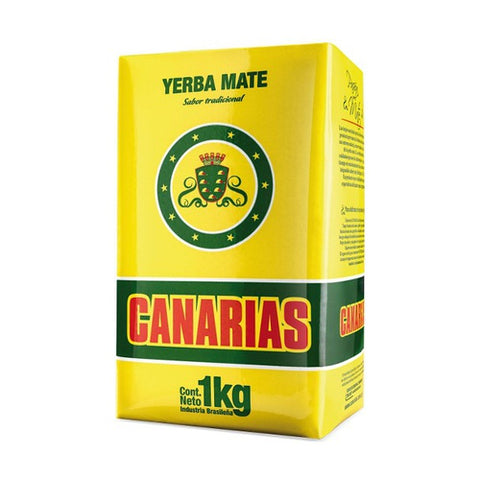 Canarias Yerba Mate Tea 1 kg
IN STOCK
Mate Canarias is a bold and flavorful Uruguayan blend that is distinctive in taste and texture. It is made primarily from small, finely cut leaves without any stems, resulting in a smooth and almost creamy texture.
As a 100% natural product, Yerba Mate Canarias is free of any artificial additives or preservatives. The leaves used in the blend are carefully sourced from the lush forests of Santa Catarina, Paraná, and Rio Grande Do Sul in Brazil, where the ideal microclimate allows the plants to thrive and develop their unique flavor profile.
With its robust and bitter taste, Yerba Mate Canarias is the perfect choice for those who appreciate the strong flavors and high caffeine content of traditional South American mate. Its distinctive taste and high-quality composition make it a favorite among yerba mate enthusiasts around the world.
Experience Argentina in Canada, authentically.