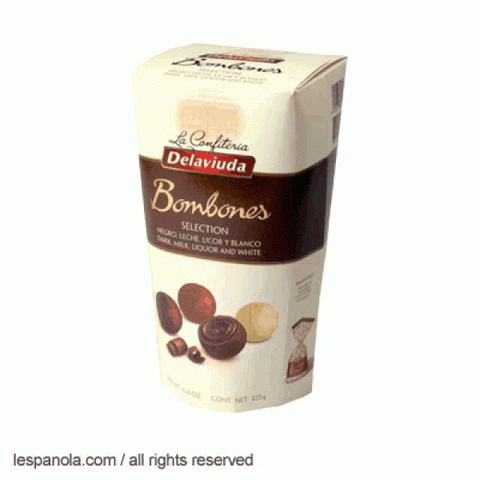 🏆 Celebrating Spain's Win!
Join the celebration! Dive into the flavor of victory with our limited-time offer. Enjoy 50% off nougats.
Discount automatically applied when added to cart!
Delaviuda hazelnut cream Bonbons 150 g
The bonbons have a creamy and smooth texture and are filled with a rich and flavorful hazelnut cream made with roasted hazelnuts, sugar, and cocoa. The hazelnut cream is covered with a thin layer of milk chocolate, giving the bonbons a perfect balance of sweet and nutty flavors.
Delaviuda is a well-known Spanish confectionery company that has been producing high-quality sweets since 1927. Their Hazelnut Cream Bonbons are made using traditional methods and the finest ingredients, ensuring a delicious and authentic Spanish taste experience.
These bonbons are perfect for sharing with friends and family or as a special treat for oneself. They are also a popular gift item during the holiday season, especially around Christmas time.
Spanish Turrón Delights
Experience the Rich Flavors of Spain with Our Traditional Turrón Selection