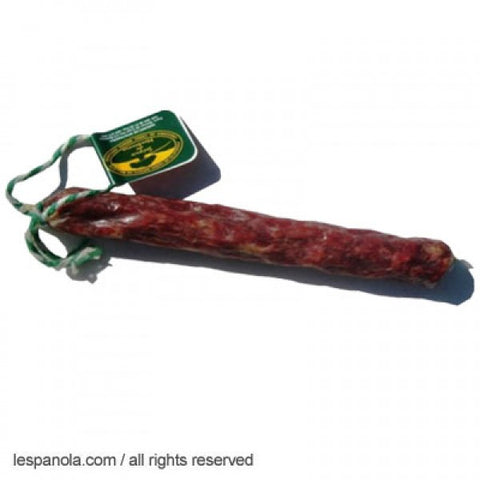 Señoria Montanera Spanish Chorizo Iberico Bellota 240 g
IN STOCK
The Señoria Montanera Spanish Chorizo Iberico Bellota is a 240-gram artisanal product, crafted with adherence to traditional recipes.
This exquisite chorizo is made exclusively from acorn-fed Iberian pigs, a practice that imparts a unique and superior quality to the meat.
The gentle aroma of this chorizo is a prelude to its exceptionally rich and nutty flavor, a testament to its premium ingredients and careful preparation.
This product is a fine example of traditional Spanish charcuterie, offering a taste experience that is both authentic and gourmet