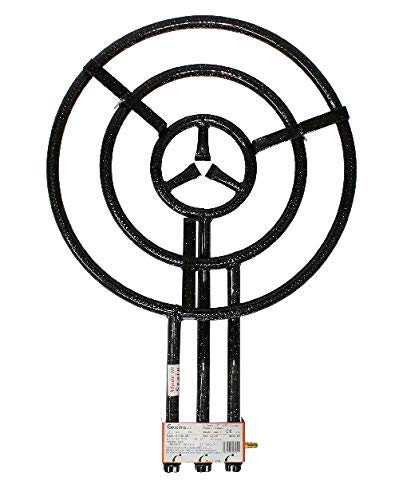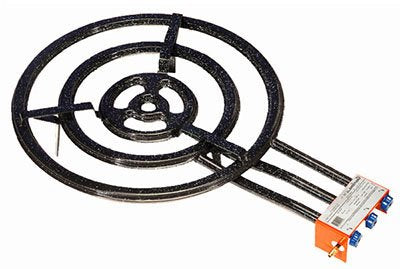 Garcima Paellero Propane Gas Burner Ref 700
IN STOCK
Discover the world of traditional Spanish cuisine with our high-quality Garcima Paellero Propane Gas Burner ref 700. Expertly designed for uniform heat distribution, this propane gas burner is an essential kitchen companion for cooking perfect paella.
Compatible Paella Pans:
38 cm
40 cm
42 cm
46 cm
60 cm
65 cm
70 cm
80 cm
90 cm
Cook the perfect paella using these supported pan sizes, ensuring each grain of rice is uniformly cooked and richly infused with the traditional flavors of this iconic Spanish dish.
Please Note: The burner does not support paella pans sized 50 cm and 55 cm.
Easy Setup: This Garcima Paellero Burner fits all standard North American propane tanks. We also offer a QCC1 hose and regulator for a secure, seamless connection to your propane gas tank.
Experience the joy of creating restaurant-grade, homemade Spanish paella with the Garcima Paellero Propane Gas Burner ref 700. Your journey into authentic Spanish cooking is just a flame away.
Safety Reminder: Always handle gas burners with care and follow the manufacturer's instructions to ensure safety.