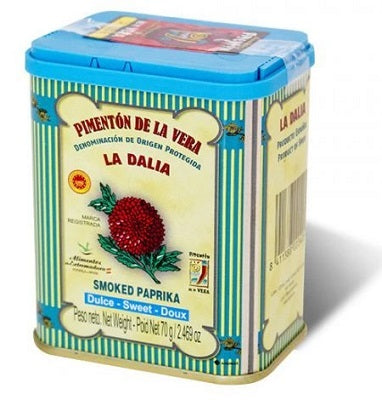 La Dalia De la Vera Smoked Sweet Paprika 70 g
IN STOCK
Enhance the flavour of your dishes with La Dalia Smoked Sweet Paprika, a 70 g tin of premium quality smoked paprika from Spain.
Made using traditional methods in the La Vera region of Spain, this paprika is characterised by its intense, smoky flavour and vibrant red colour.
Its subtle sweetness and smoky aroma make it a perfect seasoning for meat, poultry, vegetables, soups, stews, and even sauces.
La Dalia Smoked Sweet Paprika is made from high-quality peppers that are dried over oak wood fires, giving it a unique and distinctive taste. Add it to your favourite recipes and experience the authentic taste of Spain.