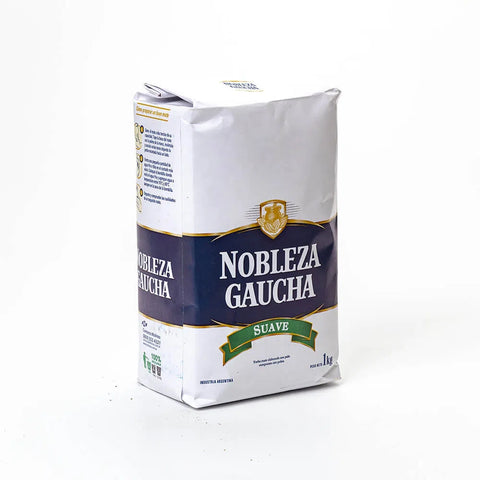 Nobleza Gaucha Mate Tea 1 kg
IN STOCK
$10.00
$12.00
you save $2.00
Nobleza Gaucha is a popular brand of yerba mate tea that is produced in Argentina. The brand is known for its high-quality yerba mate leaves and its commitment to traditional methods of production.
The yerba mate used in Nobleza Gaucha is grown in the Misiones region of Argentina, which is known for producing some of the finest yerba mate in the world. The leaves are carefully selected and processed using traditional methods to ensure that they retain their natural flavor and aroma.
Nobleza Gaucha yerba mate tea has a rich, full-bodied flavor with a slightly bitter finish that is characteristic of traditional yerba mate teas. It is also rich in vitamins, minerals, and antioxidants, making it a healthy and natural source of energy.
Solid mild to medium body

Sweet and woody notes mingle with strong herbal tones

Product of Argentina
Experience Argentina in Canada, authentically.